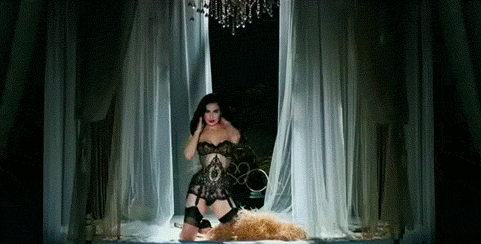 There are many ways to entice your man but it seems some women are somewhat clueless. As such I decided to share a few suggestions.
Candle lit dinner with romantic music and provocative clothing (if you don't have any maybe it's time to go shopping)

Sexy underwear (do something outrageous e.g. bring him breakfast/diner in your bra and knickers or nude, if you dare)

Seductive dancing ( practice a few times in front of a mirror and ensure he is not deeply engrossed in something before you attempt this)

A 'special' unexpected treat (consider the 'fun' things you enjoy doing that excites your man)

Some men enjoy the fantasy world, (perhaps you could try a fancy dress outfit etc.)

You could mimic a nurse and give you man a seductive bed bath ( this can be a bit messy, use a plastic sheet to protect the bed and bedlinen)

Massaging is known to be very effective (especially with plenty of oils)

A subtle tease to oral sex (depending on your boundaries)

Target his erogenous zones
Generally men will eventually succumb to their partner's seductive persuasion. Sometime something as simple as bending down with a short towel wrapped around you is enough to trigger him off but it's best to have clarity concerning what entices your man. The most effective method is to study him, study his responses when engaging in sexual activity and most of all ask him want he likes.
No doubts there are additional tactics missing here, what can you add?
#Sexy #Attention #Seduction #Passion #Performance #Feelings #Lovers #Erotic